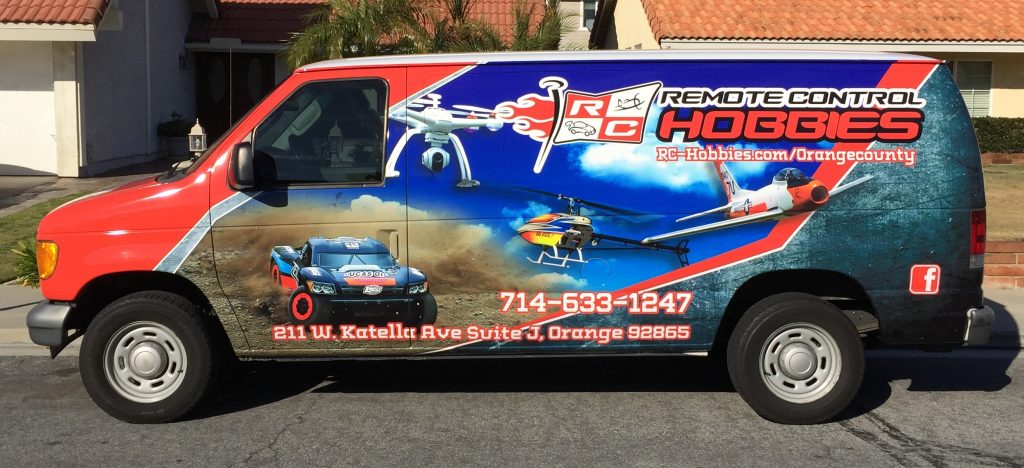 16 Aug

5 Reasons to Wrap Your Business Vehicle

Scratching your head for a way to get the word out about your business to prospective customers? The solution is staring at you from the parking lot. Your car, van, or truck can do the heavy lifting for you. A vehicle wrap is a great way to promote your brand to potential customers.

Still not convinced? These 5 reasons to wrap your business vehicle might help persuade you.
1.  Wraps = Maximum Exposure
The numbers don't lie. On average, your auto wrap will get 30,000 to 80,000 daily views and tens of millions of views annually, and you don't have to a finger. This figure is the threshold exposure rate. The exposure goes up the more you drive, and it gets even better if your business is in a highly populated city. Now just imagine the numbers for an entire fleet of vehicles.
By wrapping your vehicle, you are presenting a professional image of your business that will promote trust before even making a first contact. You are in control of that initial impression, and Full Sail Graphics can help design and create a quality wrap with professional installation.
See our gallery for examples of some of the stunning vehicle wraps we've created.
2.  Wraps Don't Sleep
Wrapping your business vehicle is one great way to advertise your brand and build brand recognition. And it's incredibly simple. Whether you are gassing up, stopping at a traffic light, delivering services to a client, or just sitting in your driveway, the vehicle wrap is working. No other form of advertising is easier.
3.  Wraps Are a One-Time Investment with Guaranteed ROI
With a high-quality wrap and installation, your vehicle wrap can serve you for as many as nine years. You only invest once, and vehicle wrapping costs much less than custom paint. With limitless exposure, your return on investment is guaranteed.
4.  Wraps Offer an Incredible Cost Per Impression
When it comes to the cost per exposure, nothing compares to wrapping your vehicle. According to an analysis by Arbitron Inc, radio advertisements go for $7.75 per thousand impressions, while TV ads ask for as much as $23.70 per thousand impressions. Vehicle wraps cost pennies by comparison at $0.35 per thousand impressions. That's less than $0.04 per impression! Do the math, and you will quickly find that vehicle wraps are one of the most cost-effective ways to advertise your business.
5.  Wraps Protect and Preserve Your Vehicle
Wrapping your work vehicle allows you to keep your original paint while adding a protective layer to preserve its condition. And you have the flexibility to quickly and easily change your wrap and your marketing focus at any time.
With phenomenal exposure and a cost that is next to nothing per impression, you will get years of service and valuable leads from your vehicle wrap. Let your vehicle introduce your brand to thousands of potential customers.
Are you ready to start using your vehicle to make an impact and promote your business? Full Sail Graphics can help. Contact us today for a free quote and to see some of our work.