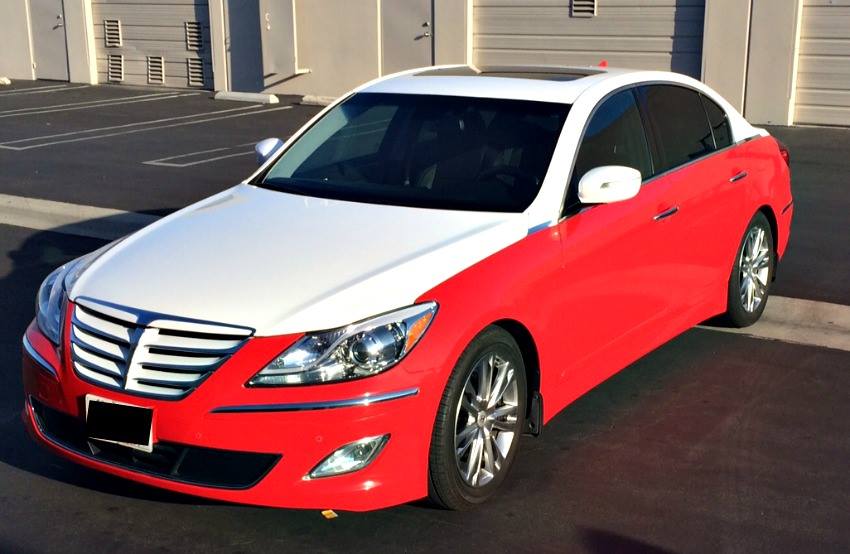 25 Jul

Quality and Value

People naturally want the best quality product and the cheapest price. But which of these two is more important, quality or price? At Full Sail Graphics & Marketing, our answer is and is always going to be quality because we believe in the value of a great product.

A cost efficient job, whether it be vehicle wrap, banners, or window graphics, might look good for a day but certainly will not withhold the test of time. A quality job is done right and provides the most value for the consumer. We define a well-crafted vehicle wrap as one that is high-resolution, produced with top of the line equipment/ materials, and installed with superior knowledge of industry standards.

Stretched across a large surface, any imperfections in low-resolution graphics are magnified tenfold. Companies must educate their customers to ensure their graphics are high quality; it is sometimes necessary to purchase high-resolution stock images and/or vector file graphics. Experienced graphic designers may also create original graphics, which must be to converted to vector files so they can be outlined and scaled to any resolution.

Production excellence is determined by software, printers and the type of ink used. Using cheaper, older printers may cut costs but it also increases production time and leads to color inaccuracies and inconsistencies. High quality companies will use specialized software that accounts for the difference in color appearance between computer screens and printers, use top-of-the-line digital printers, employ experts in production and design, and encourage feedback from the customer.

Material caliber is defined by the type of material (vinyl and laminate), its properties, and its immediate and long term benefits. Cutting material costs means buying overseas or using low grade vinyl and/or laminates. Cheap vinyl uses aggressive adhesive that can damage the paint underneath and takes up to 4 times as long to remove. Quality companies seek out reputable name brands like 3M and Avery. The best vinyl has air release channels that allow for a smooth finish without bubbles or creases. High quality vinyl must always be paired with high quality laminate of its same brand to ensure the materials are compatible with one another. This ensures the vehicle wrap lasts for a long period of time and is protected from exposure to sunlight and chemicals (i.e. gasoline).

Last but not least comes installation quality. Whether it be crooked graphics, visible seams, or gaps that allow for the collection of deposits underneath the wrap, mistakes happen when vehicle wraps are installed poorly. At Full Sail Marketing & Graphics we have trained, experienced employees who are able to properly form the wrap to the grooves of a vehicle without stressing the vinyl.

By spending a little extra money initially, you, the customer, are investing in the longevity of a high-quality vehicle wrap that will look professional and catch the attention of possible customers. When it comes to something you care about, like your business, quality will always outweigh cost!

At Full Sail Graphics & Marketing, we implement the best of both worlds because we effectively deliver all of the elements of a high-quality vehicle wrap while providing competitive prices.

With over 50 years of combined experience in graphics and marketing, the Full Sail Graphics team is confident that we will deliver quality graphics on time and on budget. If you're looking to learn more about our excellent services and product, please feel free to give us a call at (714) 451-8428 or visit our website at http://fullsailgraphics.com .