09 Dec

Their Logos, Our Logo, and Yours Too

You see the Twitter Bird, the MacBook Apple, the Olympic Rings, the McDonald's Arches and instantly you know what is being presented with no further context clues necessary. How is this so automatic? Well, a dominant aspect of branding is creating an impressionable image that resonates in the consumers' minds. Nearly all major corporations have a logo that customers instantly recognize or can picture from memory.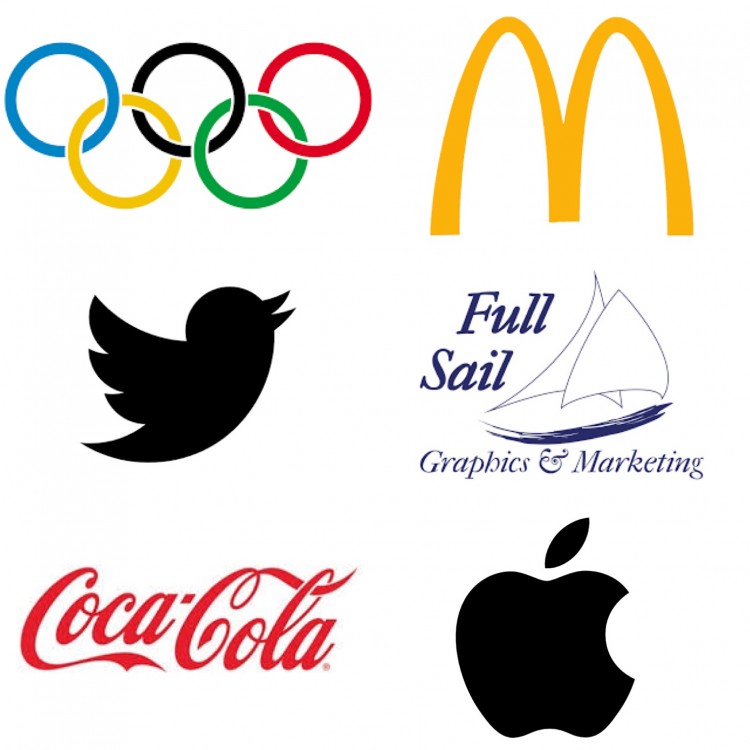 Coca-Cola, for example, created its famous logo with the thought that "the two Cs would look well in advertising." One hundred and thirty years later, there has been little alteration to Frank M. Robinson's original design and the Coca-Cola logo is one of the world's most popular logos.
At Full Sail Graphics & Marketing we can appreciate the appeal of a great logo design. Our logo, depicting a ship whose sails are full in the wind is a metaphor for our company's goal. We seek to be the power behind your brand, much like the force of wind behind a sailboat. Come check out what kind of design we can create for your business. Let's see if, together, we can create a logo that thrives for over a hundred years, just like Coca-Cola's.