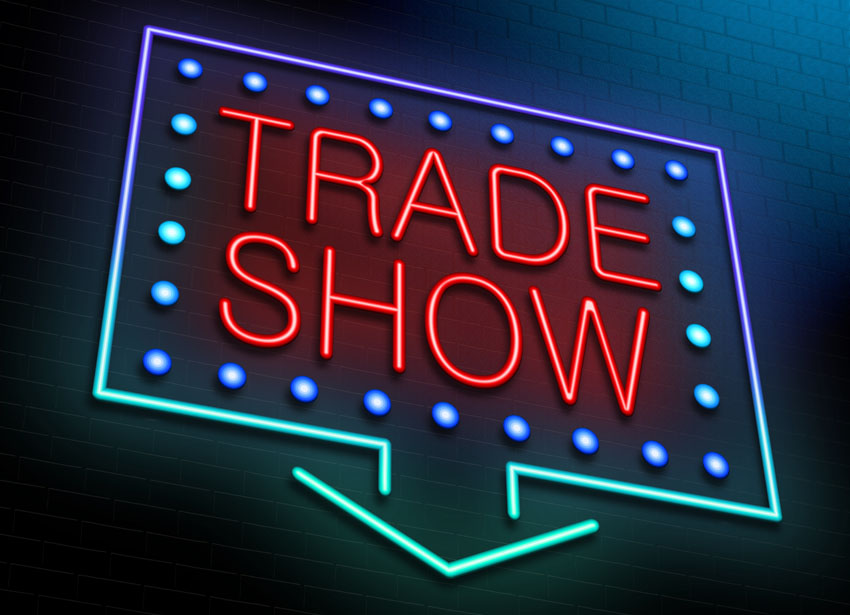 28 Feb

Trade Show Booth Success

Getting a positive return on investment (ROI) from a trade show is a difficult proposition. Or, is it really that difficult? We have prepared a list of best trade show booth tips that can improve your trade show booth success and your ROI.

Participation in a trade show can give better results than any other marketing or growth initiative. Countless deals worth billions of dollars are struck during trade shows every year. Trade Show Booth Success with a bigger and eye catching booth can give you an advantage, but does not guarantee a strong ROI. Some businesses have mastered the art of networking at trade shows and you can too. Success at trade shows is measured by the amount of effort you are ready to put into it.

What are the strategies and trade show booth tips that can make participation in a trade show a great ROI?
1. Plan Well In Advance
An important thing you should do before the trade show is to plan the event and strategies well in advance. Book the flight tickets and hotel blocks before they become more expensive or sell out. Besides logistics planning, pre-show campaigning is of critical importance. You need to inform your audience about your presence at the trade show. Send out marketing material via email including incentives for visiting your booth and an opportunity to set appointments with you at the trade show to meet the team.
2. Be Creative
First impressions at a trade show determine traffic to your booth and your opportunity to engage with customers.  At the trade show booth, you don't have much time to make your initial presentation. Creative signage and exhibits can make the crucial initial moments effective. So, plan out the small things about your trade show image well in advance and make all necessary preparations to give your booth a look that people cannot easily ignore.
3. Create Buzz
Few people like to visit empty booths while those having long queues attract more people. So, try to have more people around your booth. You can ask your staff to stick around in normal clothes. Try to create buzz at your booth. Talk to people and engage with onlookers. You can plan it out beforehand how you are going to have people at your booth in case you do not have the initital traffic you are planning for.
4. Provide Giveaways and Promotion Items
Promotional giveaways, contests, and drawings are easily visible and can be a good conversation starter. You can insert your brand and product into the conversation. For this purpose, handing out light up trinkets, wearables, or big stickers can be a good idea. Create fun games and encourage people to wear your company's logo or carry the information kit. This will help extend the reach of your booth.
5. Schedule Your Meetings Beforehand
Many companies who participate in trade shows start to communicate with other attendees and fix meeting schedules 4 to 6 weeks before the trade show. You can utilize your trade show presence better by pre-marketing. Actually, a lot of business negotiations and networking happens at this stage. If you are planning to launch a new product or want to make an important announcement at the event, you need all the necessary pre-event campaigning. You may need to create the necessary signage and exhibits, which can take time. So, start planning early.
6. Buy and Sell Contacts
Most trade shows are industry-specific where both companies and the visitors come from a specific industry segment. So, why not trade all the contacts and leads generated during the event. It may not be recommended to trade the information with a company that sells the same product or service as you as it will create more inquiries for the prospective customer to handle and create a negative experience. However, you can share and trade info with companies that exist in the same segment but offer a different product or service.
7. Debrief and Follow Up
Once the trade show is over and you are back to your office, it's time to debrief yourself and your team. Analyze how the experience was. Was there enough traffic? Was the booth location ideal? This should be followed by the transfer of leads and other potential sales opportunities to your sales team. They must follow up every lead and opportunity that was generated during the trade show within a short period of time – one week at most.
Trade shows are a large investment so plan ahead, install effective signage and follow up quickly to maximize you ROI.