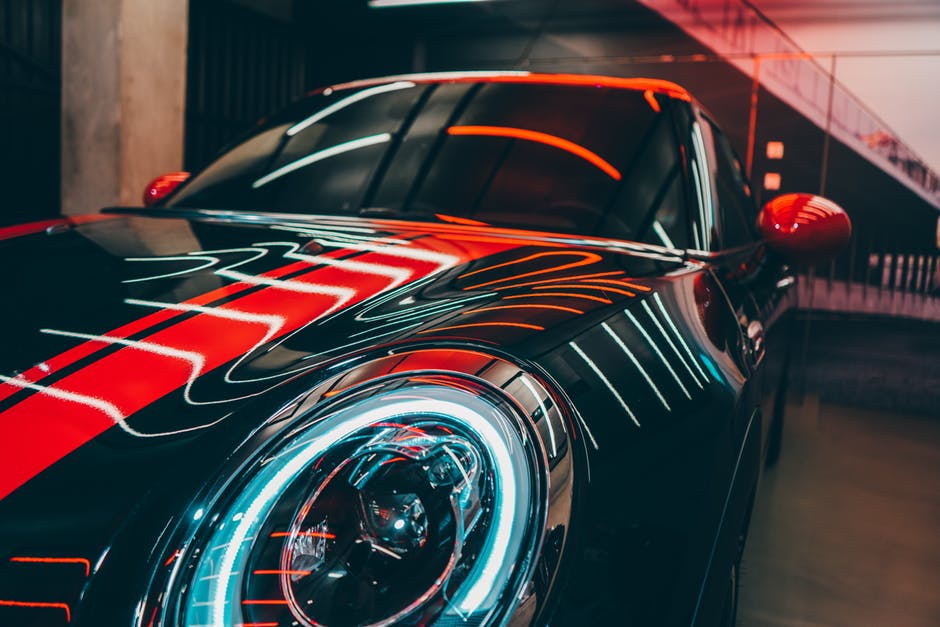 26 Aug

Vehicle Wraps: 7 Key Secrets to a Successful Vehicle Wrap

What if you could completely transform your car in a single day?

Vehicle wraps are a powerful way to change the look of your car. And whether you need a wrap for commercial purposes or just for fun, it will feel like you're rocking a new set of wheels.

However, you want to make sure that the wrap is successful to keep your car looking great.
What Are Vehicle Wraps?
We've put together a solid guide to getting a successful vehicle wrap. Before we go any further, though, it's important to explain exactly what car wrapping is.
Vehicle wraps are when you have your car professionally covered with a vinyl wrap. This wrap can be custom-made with any kind of design or advertisement on it that you want.
This can completely change the look of your car and help tell the story of your brand. At the same time, it's cheaper than a professional paint job and makes it easy to go back to your original car look whenever you want.
Wraps look amazing when done right, but they can look very sketchy when they are poorly done. Make sure that the person or facility installing your car wrap understands the following secrets to success.
1. Careful Design
Many people compare car wraps to mobile billboards. The logic is simple: why should your business have a billboard in one place when you can drive a big advertisement all over town and back?
It's true that the mobility and visibility of car wraps make for a great advertisement. But you should know that wrap design and billboard design are completely different.
This is because your car has curves and a unique shape. The designs that work well on the flat rectangle of a billboard or business card may look terrible on your car.
Make the installer show you exactly how this is going to look on your vehicle before you commit to the wrap.
2. Professional Help
We've mentioned professional installation and facilities a few times. Why? Simple: this is not the kind of job you want to try to do on your own.
Things like dust and high temperatures can actually ruin the wrap. That's why you want to go to a professional facility with a controlled environment.
When you are selecting a local professional, be sure to rule out anyone who wants to do the wrapping outside. Because of the temperature factor, you might end up with a wrap that looks absolutely awful.
It's also worth taking the time to find the best professionals because you may want to do more wraps in the future. At this point, you'll have found a "one-stop-shop!"
3. Quality Material
Many people are curious about what car wrapping is made of. The short answer is vinyl. However, you must take a few precautions in order to get the highest-quality material.
Certain types of vinyl may react to your car surface and shape in different ways. That means there may be some trial and error before you discover what works best.
Additionally, you can buy vinyl in different levels of quality. And this brings different levels of pricing as well.
While it may be tempting to go cheap, don't forget that you get what you pay for. And if you're unhappy with a cheap wrap, you're just going to go back for another wrap and essentially pay double instead of getting it right the first time.
4. Production Quality
Earlier, we mentioned the importance of finding a professional to do your car wrapping. While doing your research, it's important to check the production quality of the facility.
For example, the best facilities have print profiles for different wraps. These profiles help installers determine the exact amount of ink to put on your wrap.
If a facility does not use print profiles, they may put on either too much or too little ink. The final result is a wrap that has poor quality and will fail to attract any additional customers to your business.
5. Careful Preparation
Remember when we said that the installer needs to ensure that a wrap design will look good on your car? The only way this can happen is if they carefully measure everything as part of their preparation.
And by "everything," we mean everything. They need to go over every inch of your car to not only get its measurements but to make sure the vehicle is clean.
Additionally, the vehicle must also be free of wax. If the installers skip this step and your car has wax on it, the wax may interfere with the adhesion of the wrap.
6. Quality Installation
So, you've done your homework about vehicle wrap installation. Before you choose a professional service, you need to see exactly how they go about their job.
They should do things like use a new blade for each cut and not use excess glue. Additionally, the installer should never overstretch the film when applying a wrap.
The easiest way to evaluate the quality of a professional is to look at their body of work. Try to inspect a few cars in town and see if you like their work.
7. Finishing Touches
You might think things are done after the wrap installation. However, there are a few important steps after this that ensure your wrap stays firmly on the car while looking nice and fresh.
The best installers will use a heat gun in order to heat areas that are curved or recessed. This ensures that the vinyl sticks to the car well and doesn't try to revert back to its original shape.
This final step is very time-consuming. However, we think you'll agree your car is worth it!
The Bottom Line
Now you know the secret to quality vehicle wraps. Are you ready to transform your vehicle?
We specialize in the design and installation of car wrapping. To see how we can make your design dreams come true, you don't have to wait: just contact us today!